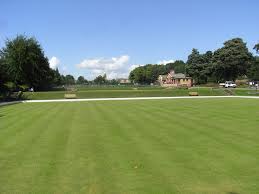 Class Times
WE RETURN TO GREENHEAD PARK FOR ALL SESSIONS FROM APRIL 1st 2017
Tuesday Evening 7-8pm at Greenhead Park. (November 1st – March 31st at Leeds Road Playing fields)
Thursday Evening 7-8pm at Greenhead Park. (November 1st – March 31st at Leeds Road Playing fields)
Saturday Morning 8 – 9am at Greenhead Park ALL YEAR.
Description
The Huddersfield Boot Camp is done at TWO fantastic locations, Greenhead Park and Leeds Road Playing Fields, giving good access to Huddersfield-folk from anywhere in the town. Commando Fit was established in 2008 but we will now be getting the Huddersfield town-folk in fantastic shape, so much so the group will be able to tackle absolutely any challenge they are given- from weight loss to running 10km, improving running times or doing the Yorkshire Mud Run; put your trust in our methods and you'll be awesome!
We ARE NOT to be confused with imitations, we are based on a real military Boot Camp but with a difference. WE ARE COMMANDO FIT and use our military training and knowledge to get everybody in great shape and fighting fit just as armies have done for 1000's of years. Who would you trust your life with?
Please remember that on Saturday mornings Greenhead Park is used ALL YEAR round. We only use Leeds Road playing fields on Tuesdays and Thursday evenings for the winter sessions. From APRIL 1st 2017 Greenhead Park will be used for ALL sessions EVERY Tuesday, Thursday and Saturday until November 1st.
Meeting Point
Greenhead Park. Park on the road alongside the tennis courts at the top entrance and look out for one of our instructors at the skate park who will be wearing military kit and look like 'military trained' instructors, cos they are!
Leeds Road Playing Fields (1st November – 31st March 2017 Tuesdays and Thursdays only). Park in the well lit car park and look for the instructor waiting to greet you dressed in military uniform. Our LAST 2017 winter session is on March 30th before our summer migration back to Greenhead Park.
New Attendees
Please arrive 15 mins early for your FREE Trial so the instructors can discuss any queries with you and allow you time to fill in your Health Questionaire.