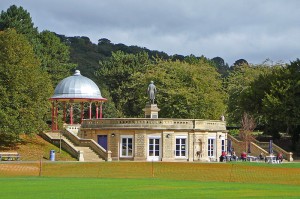 Class Times
Tuesday Evening 7 – 8pm
Thursday Evening 7 – 8pm. Please note that Thursday morning classes are no longer continuing.
Saturday Morning at 9:15 – 10:15am
Meeting Point
The meeting point is now next to the park on the river bridge and next to the New Mill building (NHS Headquarters) at the bottom of Victoria Road in Saltaire village.
New Attendees
Please arrive 15 mins early for your FREE Trial so the instructors can discuss any queries with you and allow you time to fill in your Health Questionaire.
About
The Commando Fit programme has been running in this park since 2008 and many locals regards it as a Bootcamp. It is however much more than that and has become a way of life to many of its long serving members. Saltaire itself is a unique area and has UNESCO World Heritage status. The park itself is next to the River Aire and the Leeds- Liverpool Canal and the Beauty Spot known as Shipley Glen is a 5 minute (uphill) walk away and we are sure you will come to know it if you stay with us long enough.